TEAM ::: WILMINGTON BLUE ROCKS
LOCATION ::: WILMINGTON, DELAWARE
MY FIRST GAME ::: JULY 24,1994
OPPONENT ::: SALEM BUCCANEERS
LEVEL ::: CAROLINA LEAGUE 'A'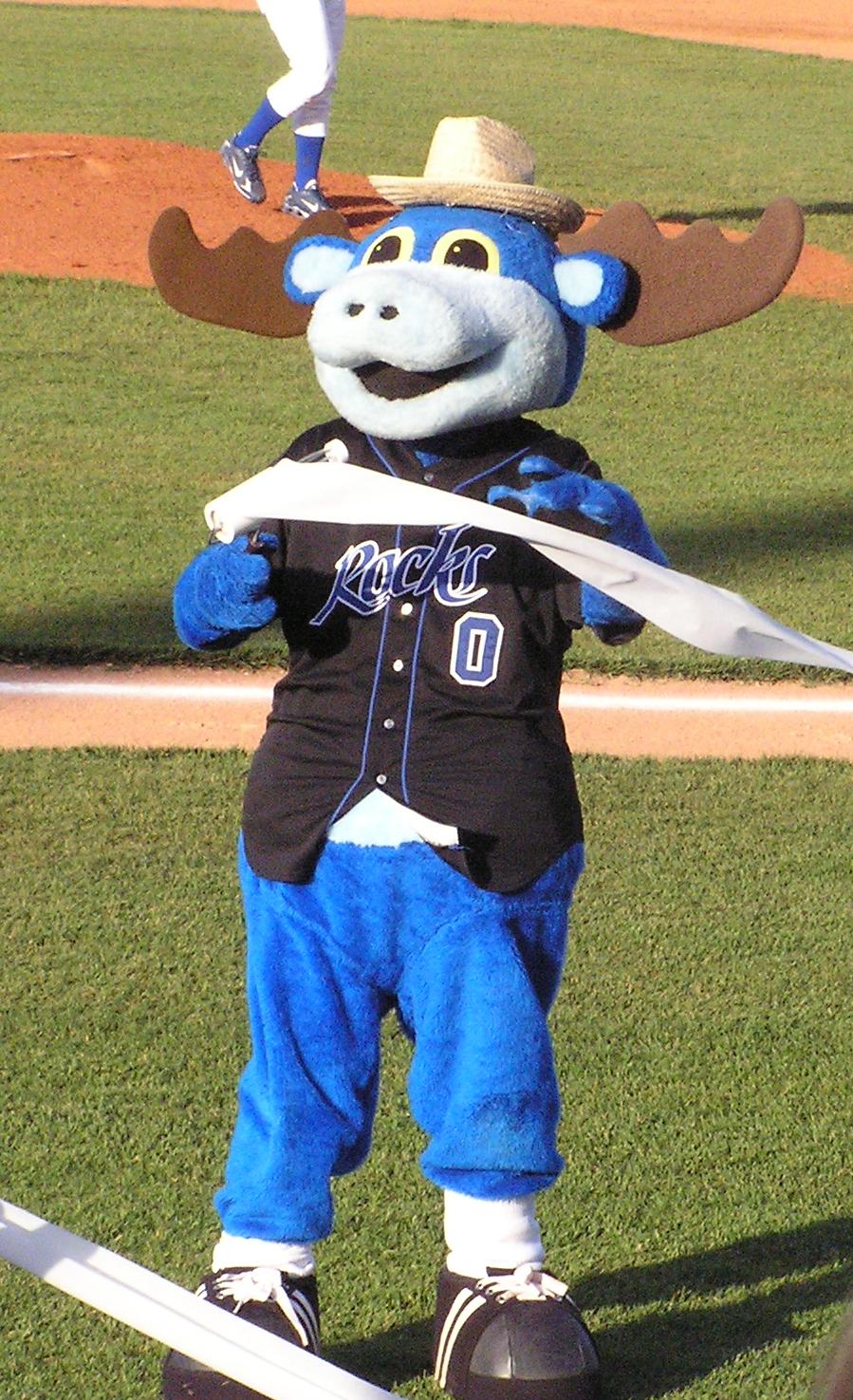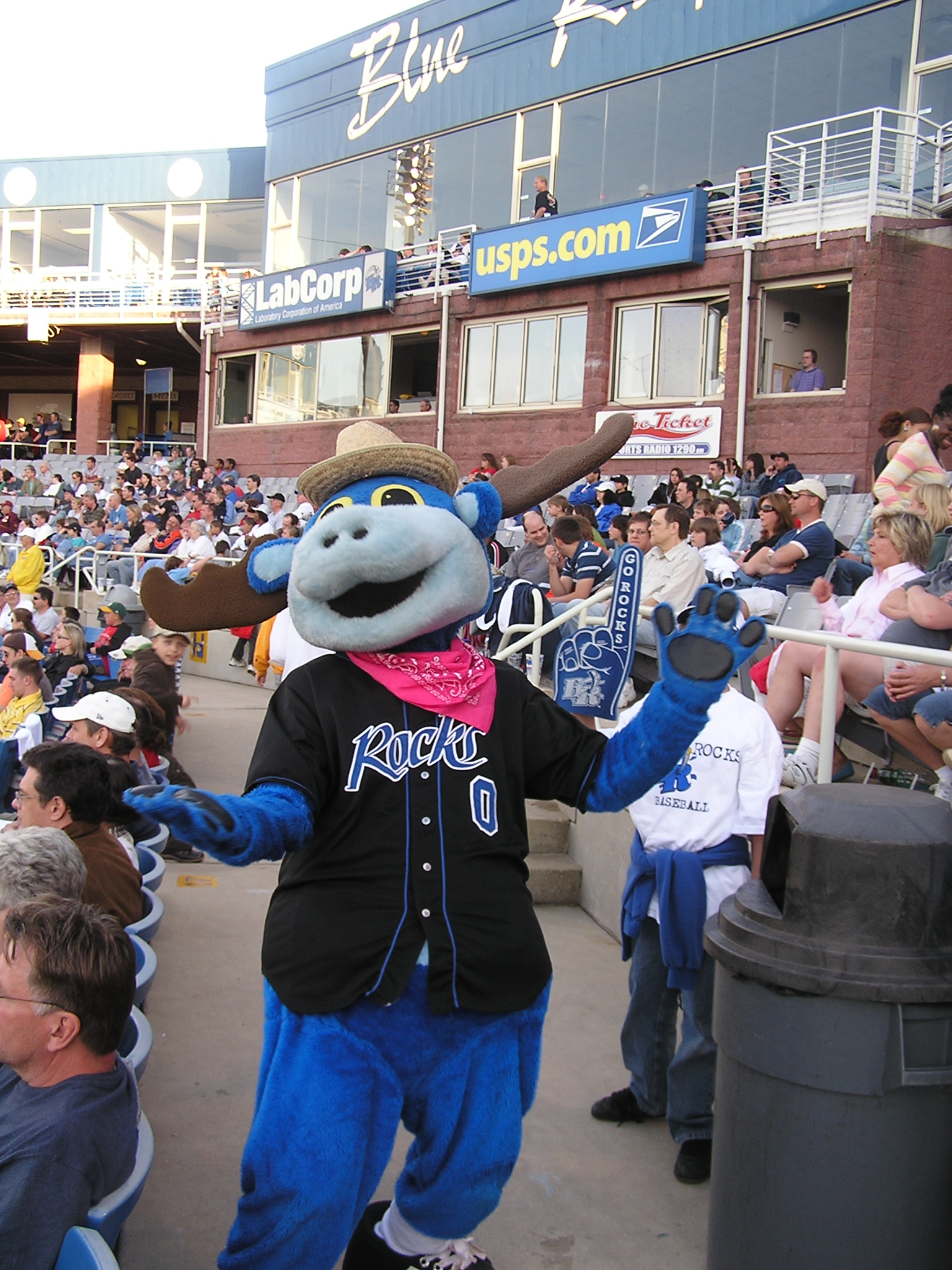 RATINGS
BALLFIELD ::: A
SCOREBOARD ::: B
FOOD ::: B+
FACILITIES ::: A
MASCOT ::: A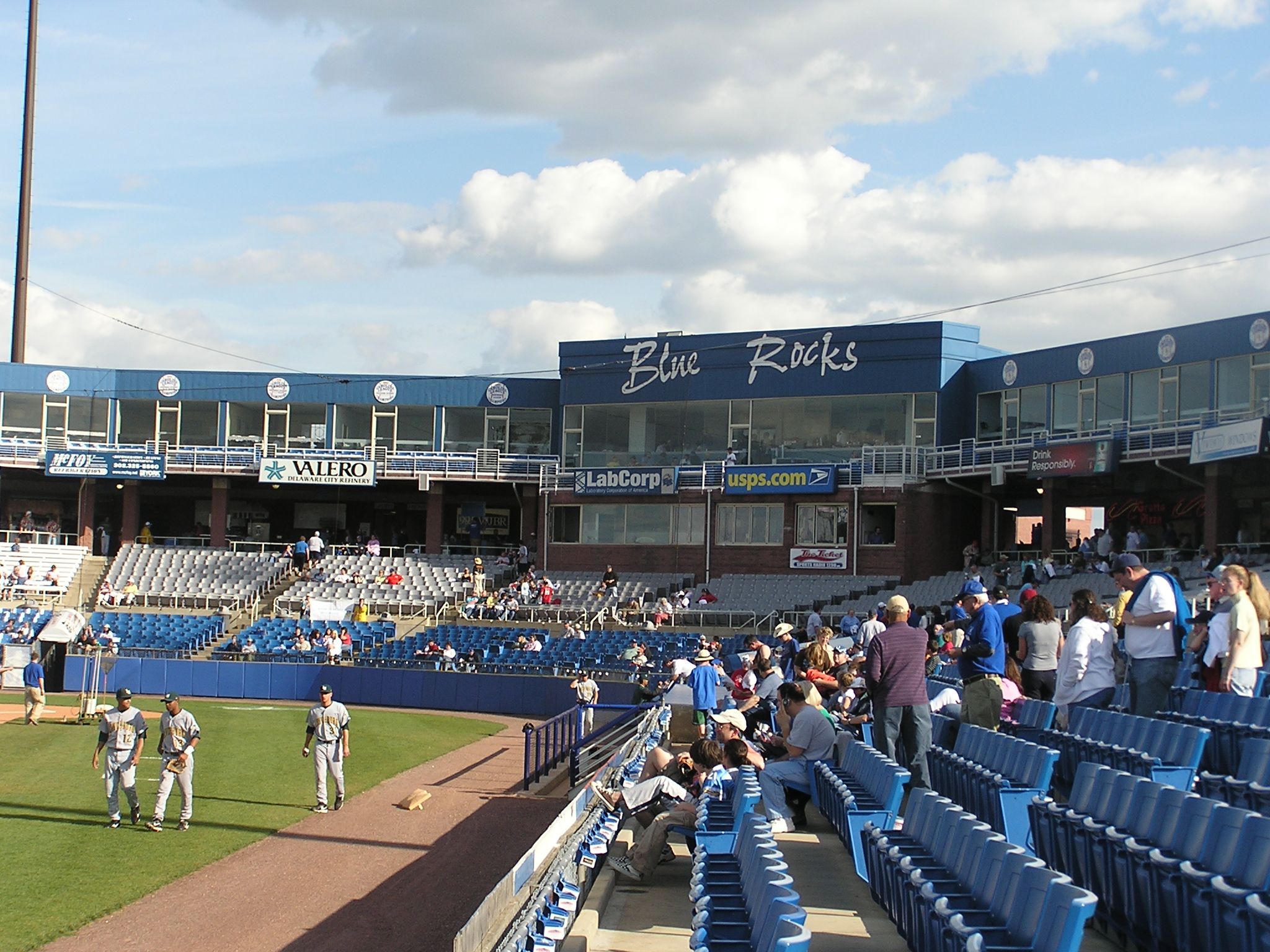 MY TAKE ON THE PARK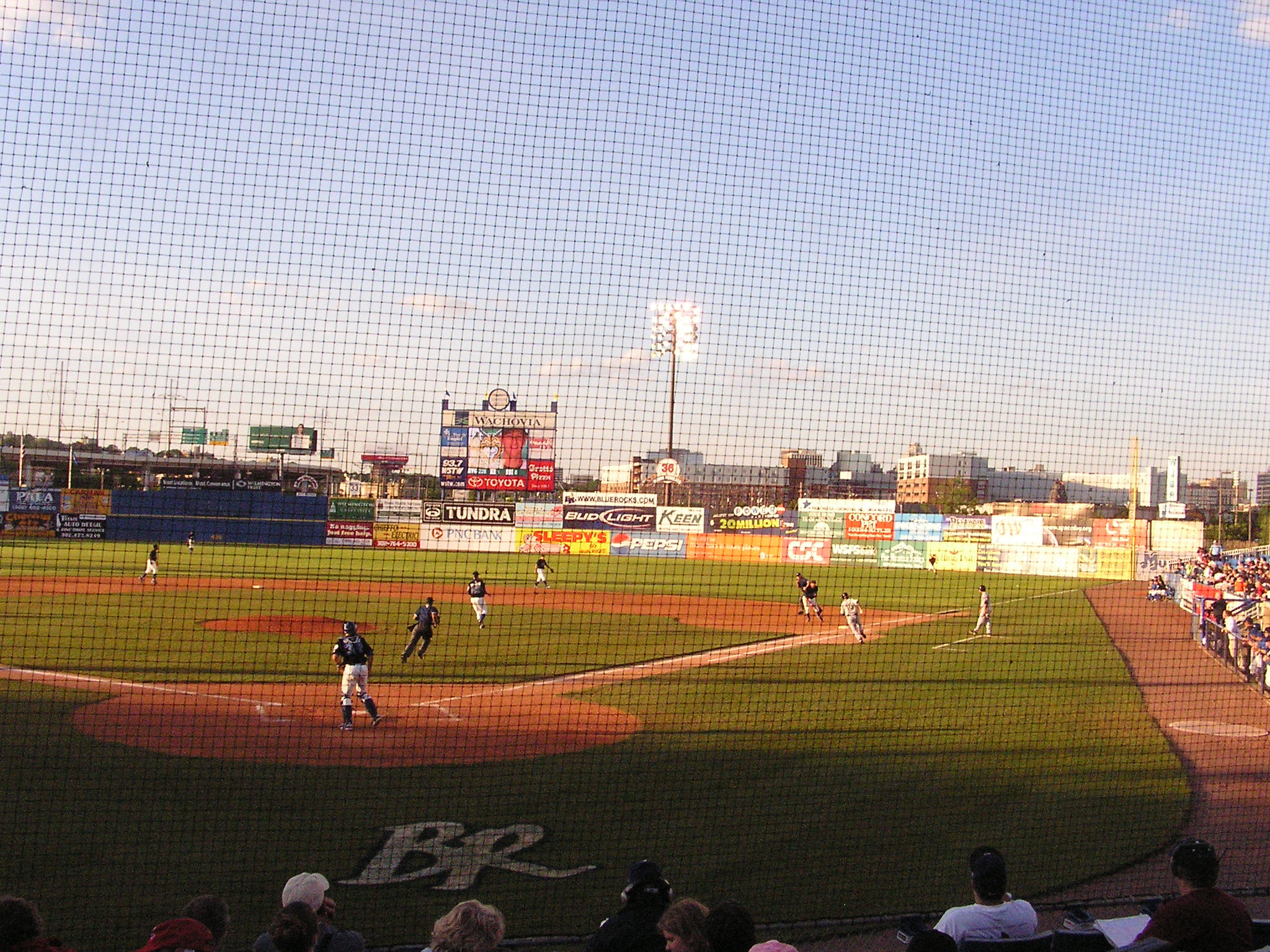 I've been traveling to Wilmington Delaware to see the Blue Rocks for almost 15 years. Through that time I have seen a state of the art park become the cornerstone of an area that has developed far more than I could have ever imagined. A conference center, a few restaurants and a small mall all surround this area making a trip to see the Blue Rocks more than just going to a ballgame.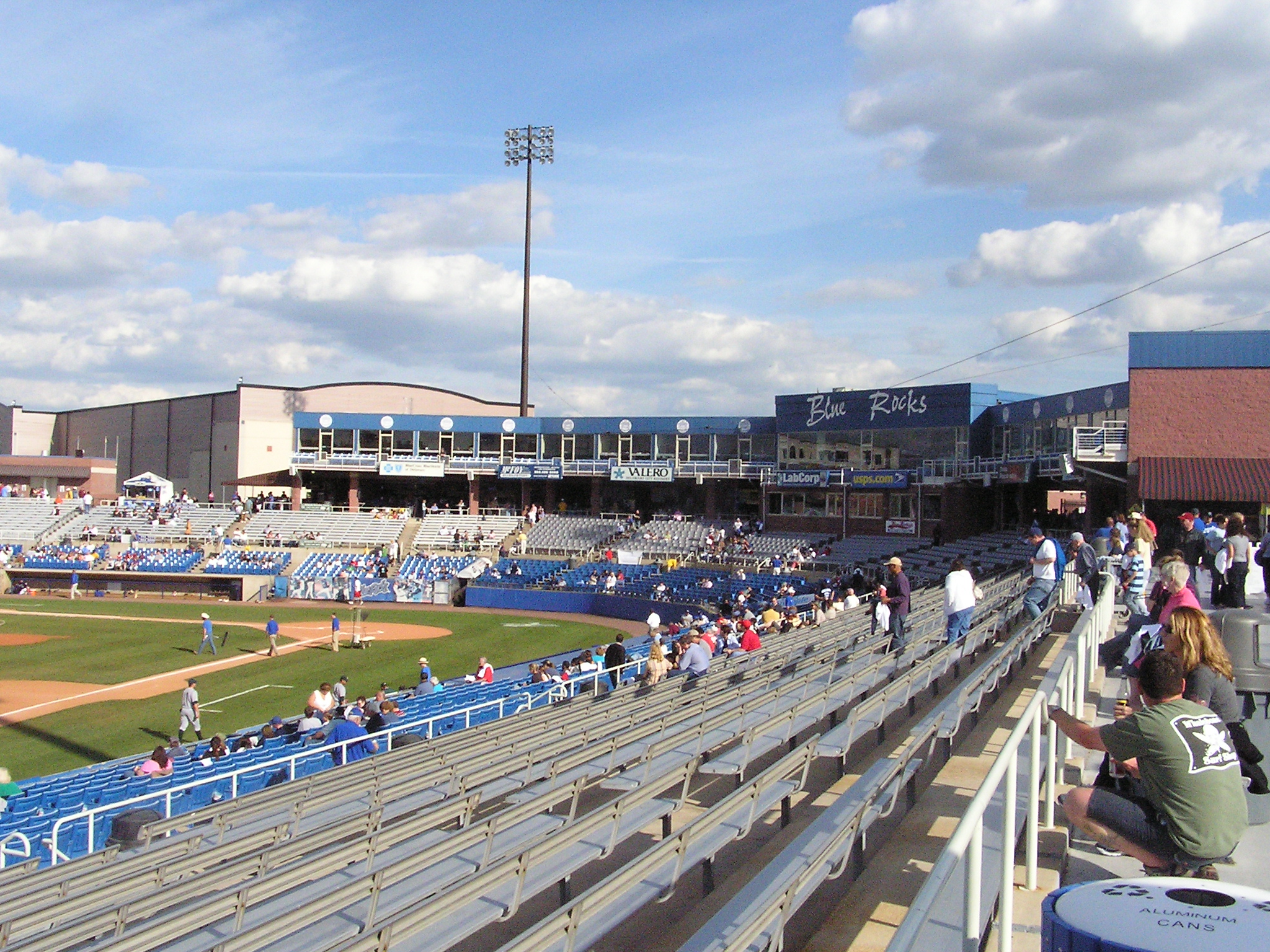 An aspect of the park I am the biggest fan of is that you can see inside from the Interstate and you can see the Interstate from inside. Traveling along I-95 through Wilmington during the winter months you can imagine the summer fun as you pass Frawley Stadium. During the summer months, I find it very enjoyable driving past a ballpark with the game on the radio, of course I would rather be inside watching the game.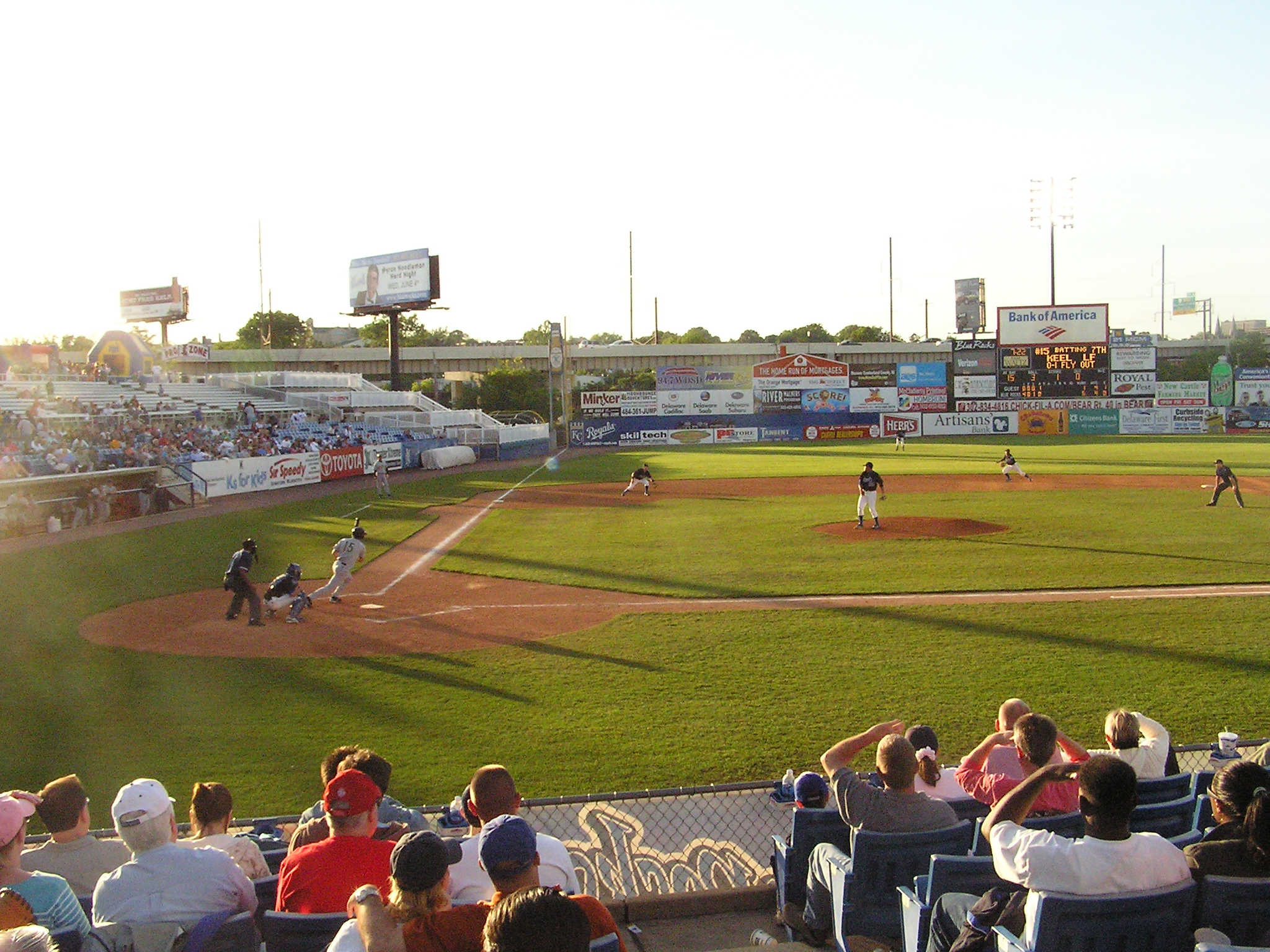 Judy Johnson Field at Daniel S Frawley Stadium is still after all this time a pretty tough ticket, and for good reason. Since the Blue Rocks came into existence, not only is putting a winning team on the field always a priority but making the whole Minor League experience a fun one is also a priority, one that is executed well nightly.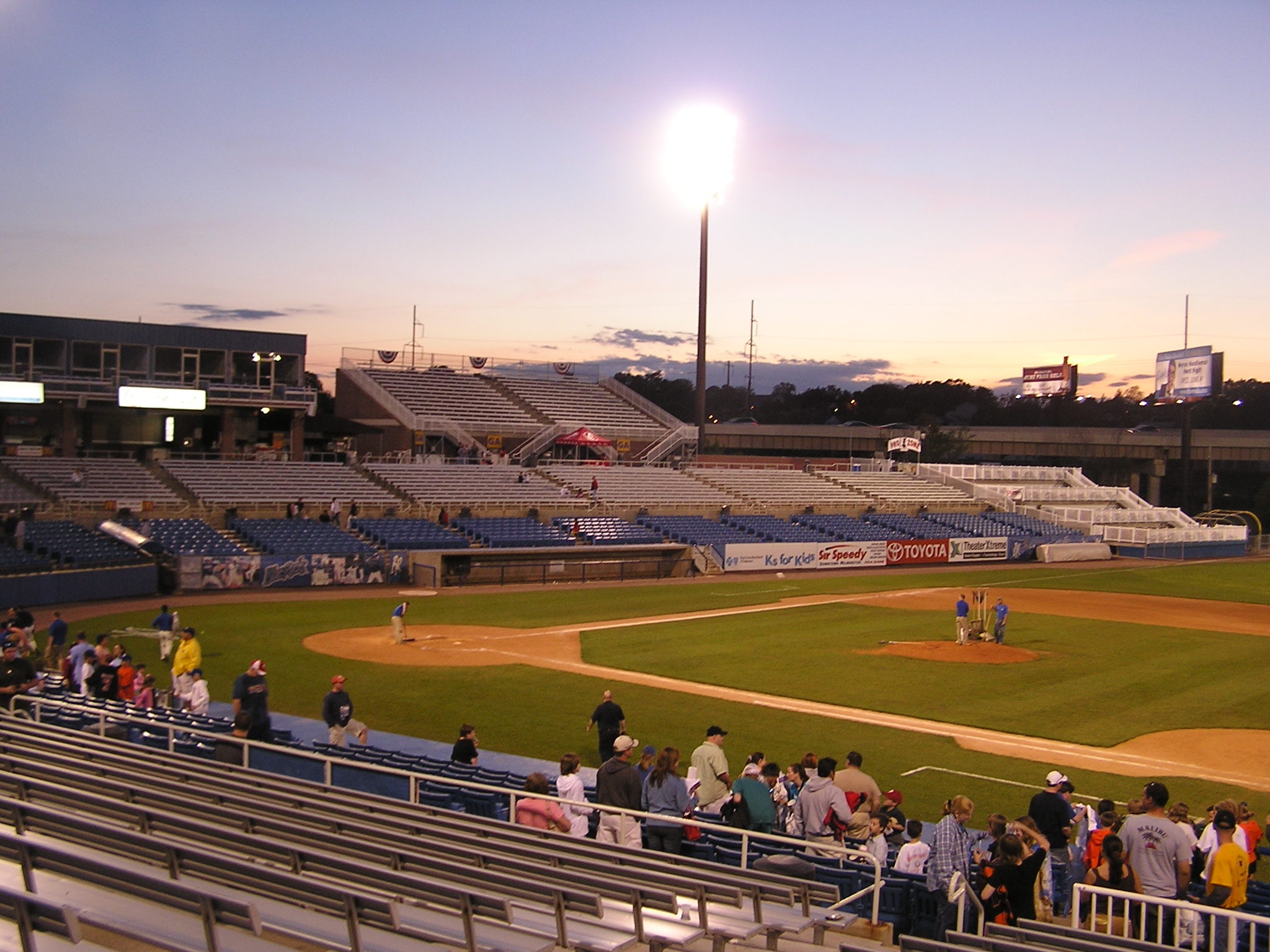 Plenty of parking is available, free of charge, but with one exit on fireworks nights things can gridlock quickly. However, you still can't beat free parking. To enter the park you walk up a ramp, I like that everybody takes the ramp, it gives the exterior a good look.
Once past the always friendly ticket taker there is a large concourse which feeds all of the seating, just about everything a baseball fan will need is available here. Gourmet cookies to Specialty beers, all is available and due to the constant sell outs, these vendors always seem to be here.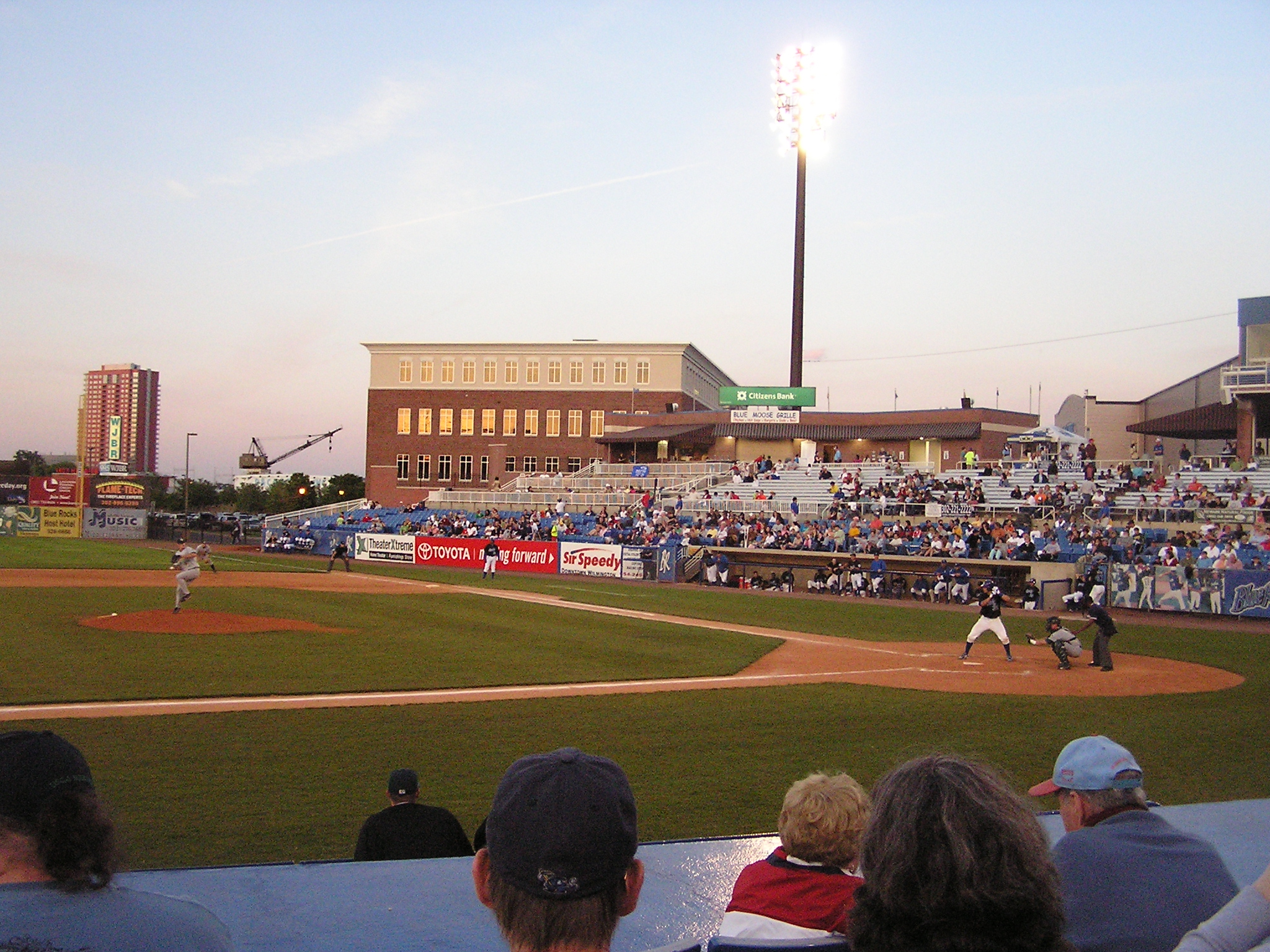 Seating is comfortable; a seat along the first base side will give a great view of the Interstate but will also put you in the sun. Along third base you will have a view of downtown Wilmington off in the distance.
Wilmington is all about family fun, some of it kind of offbeat and unexplainable. After every run is scored, Mr. Celery comes running out from behind home plate and does a dance. Something that has been going on for years and I have no idea why. Also, the main mascot is Rocky Bluewinkle who has been around since the franchise beginnings and is pretty accessible during games. A third mascot for the Blue Rocks isn't always around but if you are lucky enough to see him, Rubble is an enjoyable addition.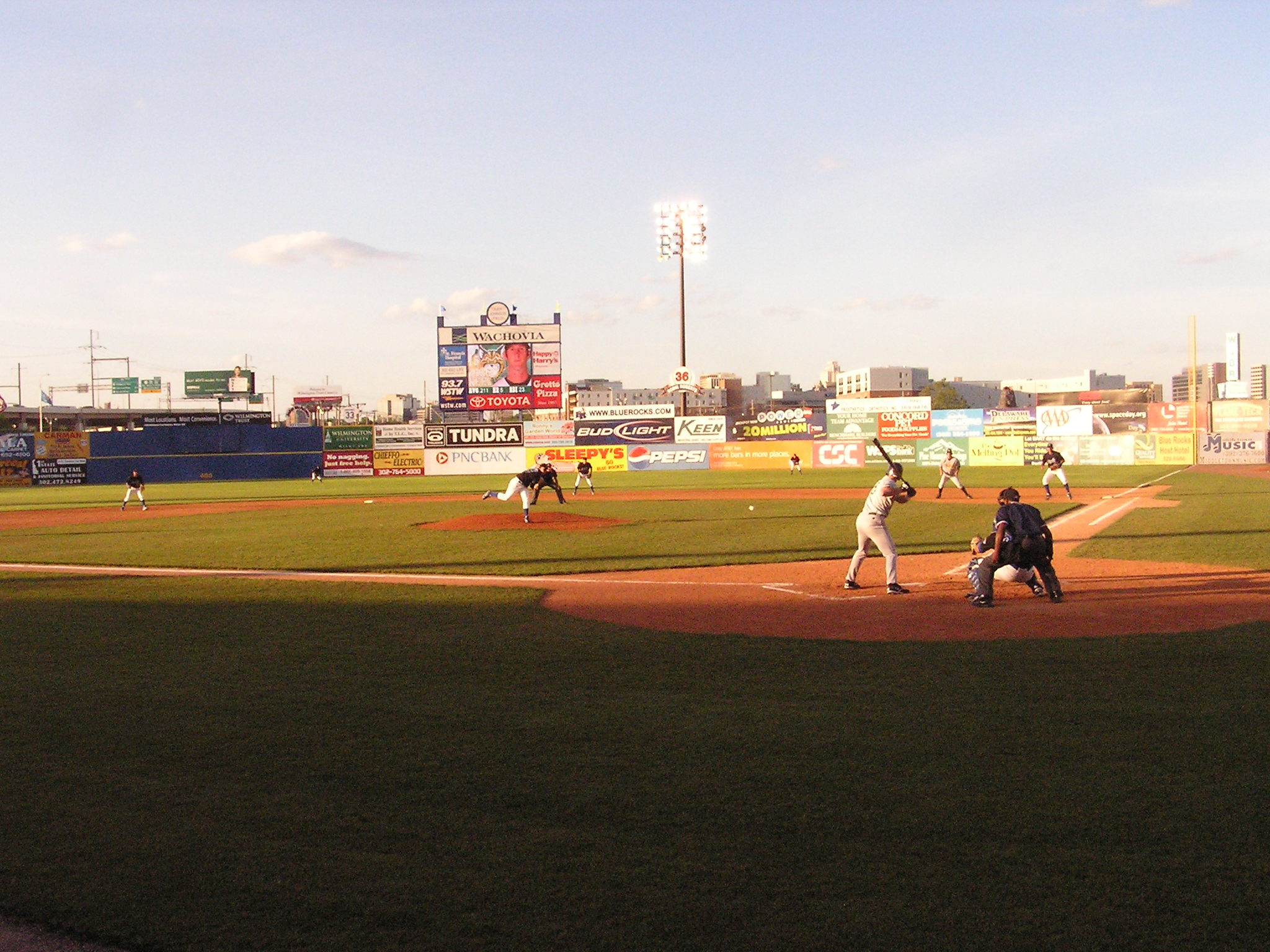 A trip to Wilmington does need to be planned. Weekend games are near sell outs and good tickets are taken quickly. However, once inside the park it is a very enjoyable place to see a game, everything here has been thought of and unlike other parks, the Blue Rocks make sure the game is handled as well as all of the fun in the stands.
Close by are Philadelphia, Trenton, New York, Baltimore, and if planning a Carolina League trip, the Frederick Keys are close as well.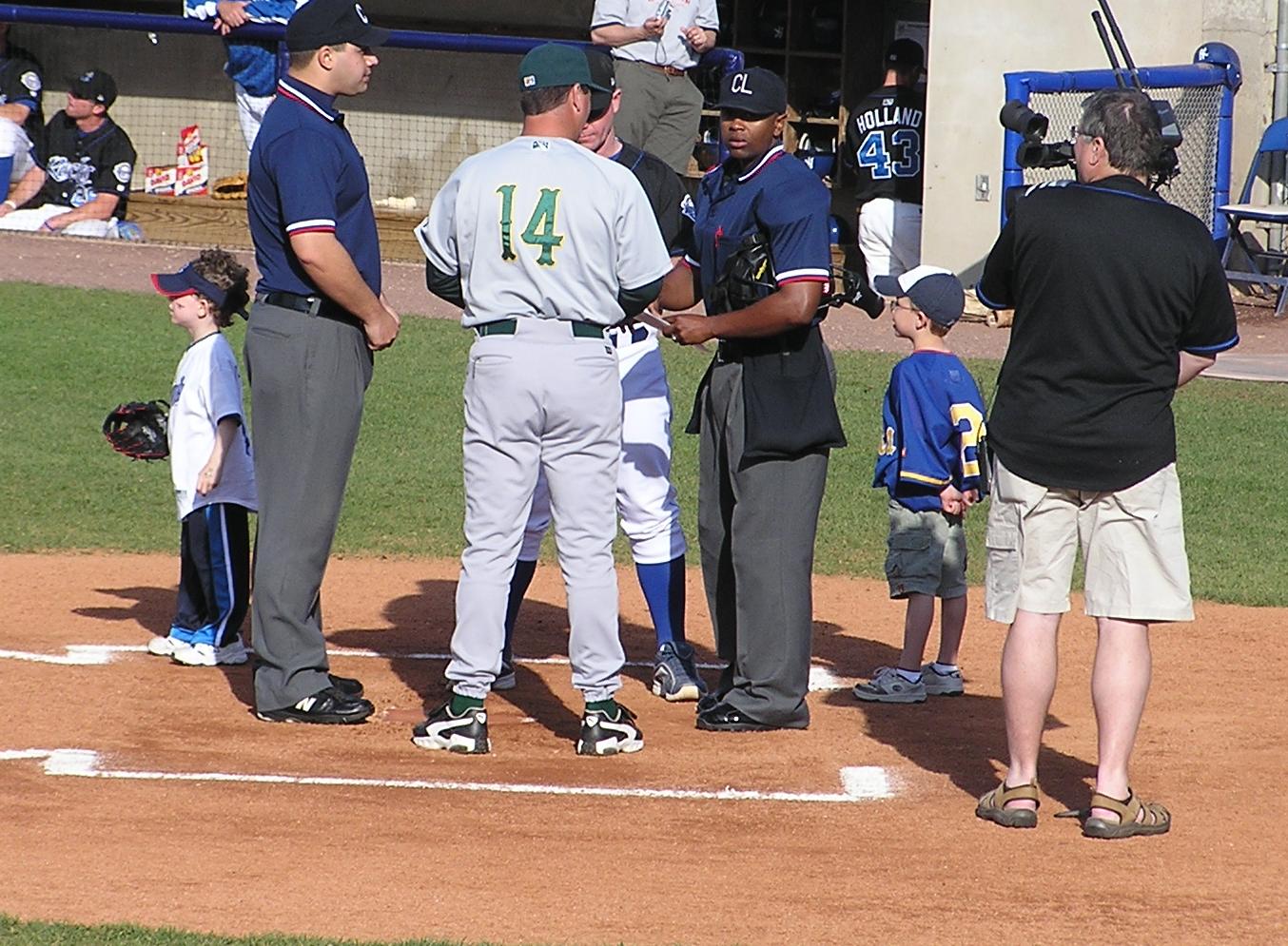 THE LINE UPS
Salem Buccaneers Manager :::
42 Trent Jewett
Wilmington Blue Rocks Manager :::
23 Mike Jirschele
SALEM BUCCANEERS
3 Dario Tena lf
19 Ramon Zapata ss
16 Jason Kendall c
35 Jake Austin rf
11 Chance Sanford 2b
12 Jay Crawford 3b
30 Jon Farrell 1b
26 Reed Secrist dh
18 Jeff Conger cf
38 Marc Wilkins p
39 Steve Parris WP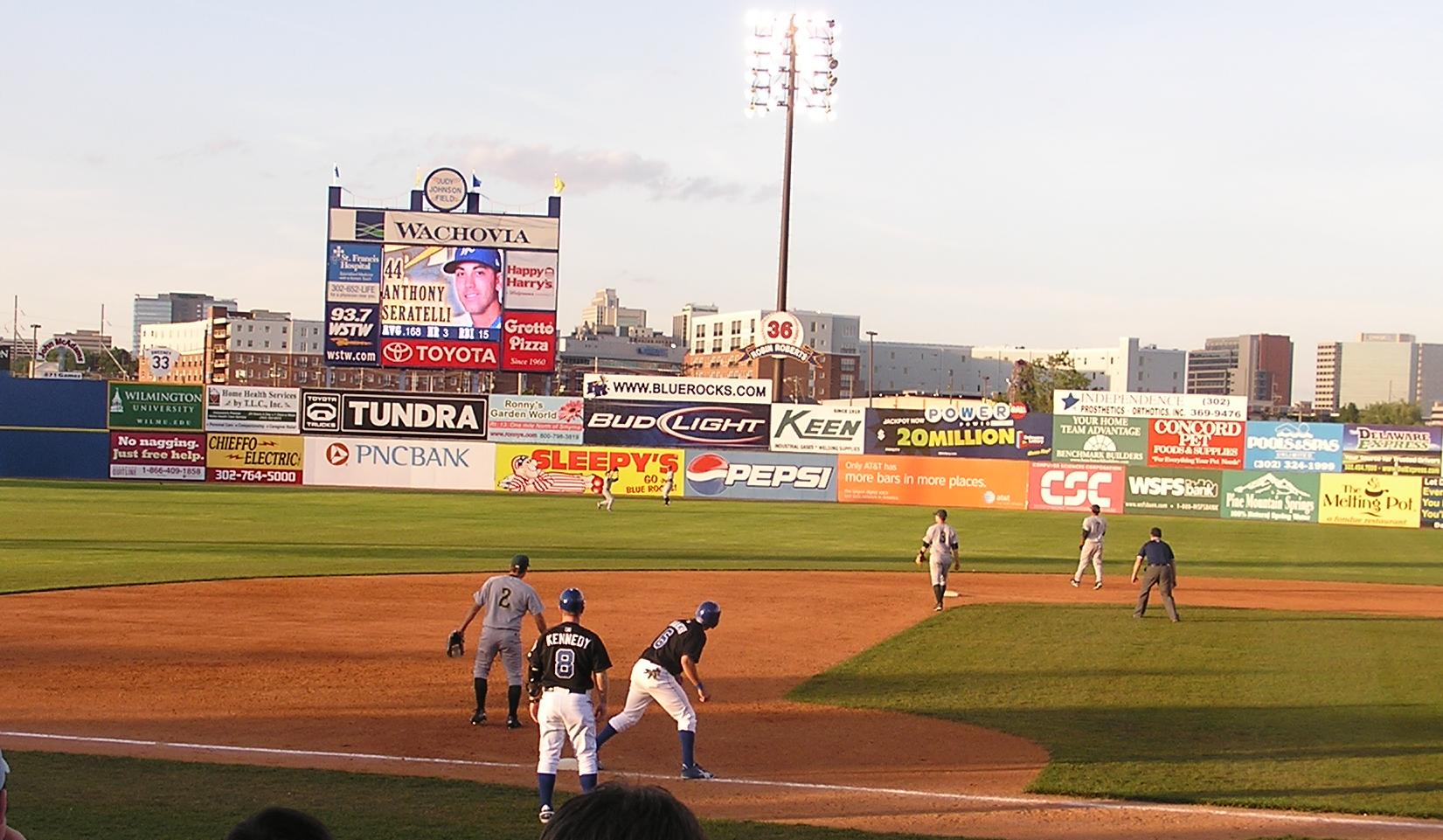 WILMINGTON BLUE ROCKS
18 Johnny Damon cf
12 Ramon Martinez 2b
28 Andy Stewart dh
22 Larry Sutton 1b
25 Ryan Long 3b
17 Roderick Myers rf
5 Lance Jennings c
8 Raul Gonzalez lf
10 Felix Martinez ss
36 Mike Bovee p / LP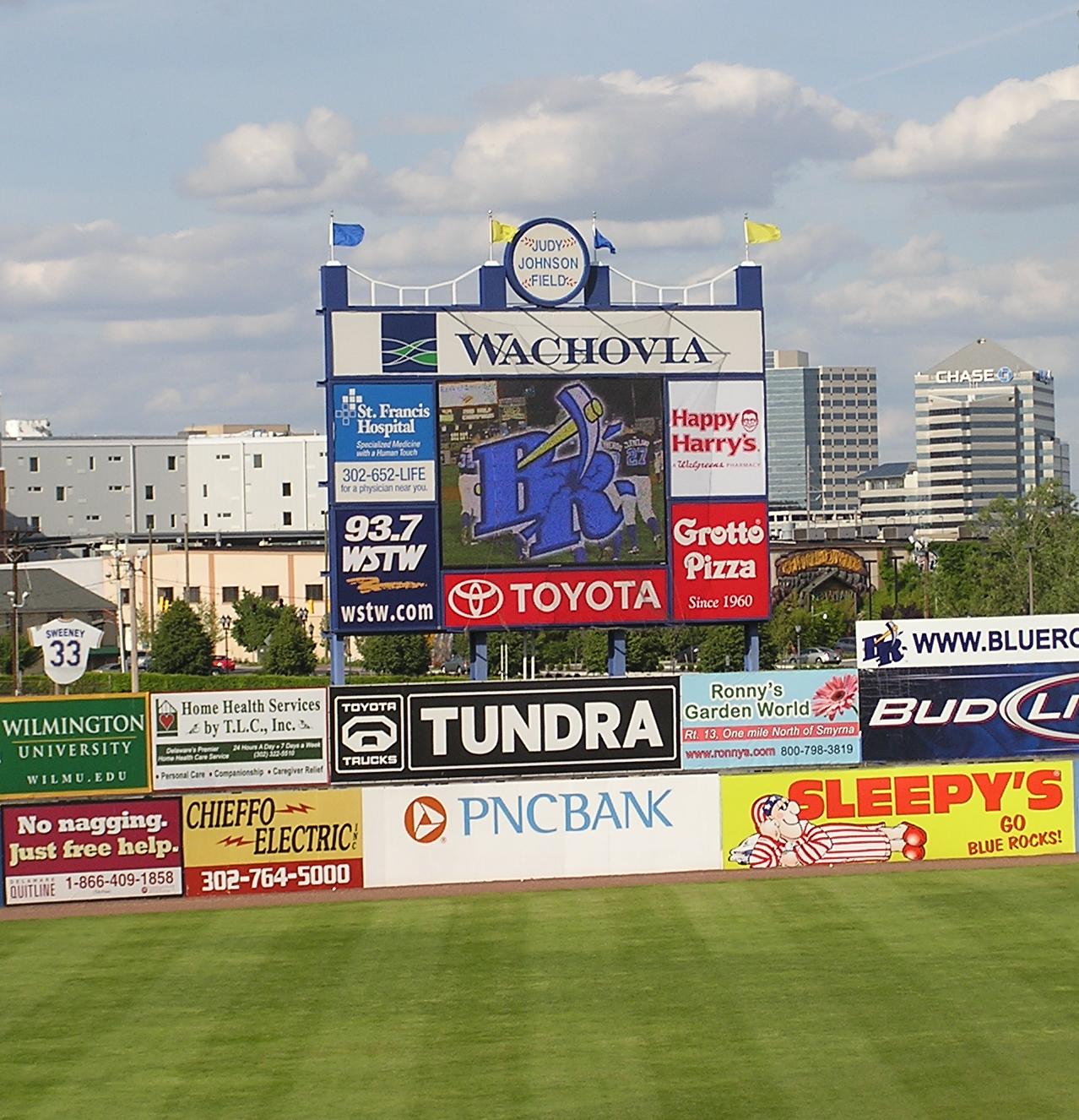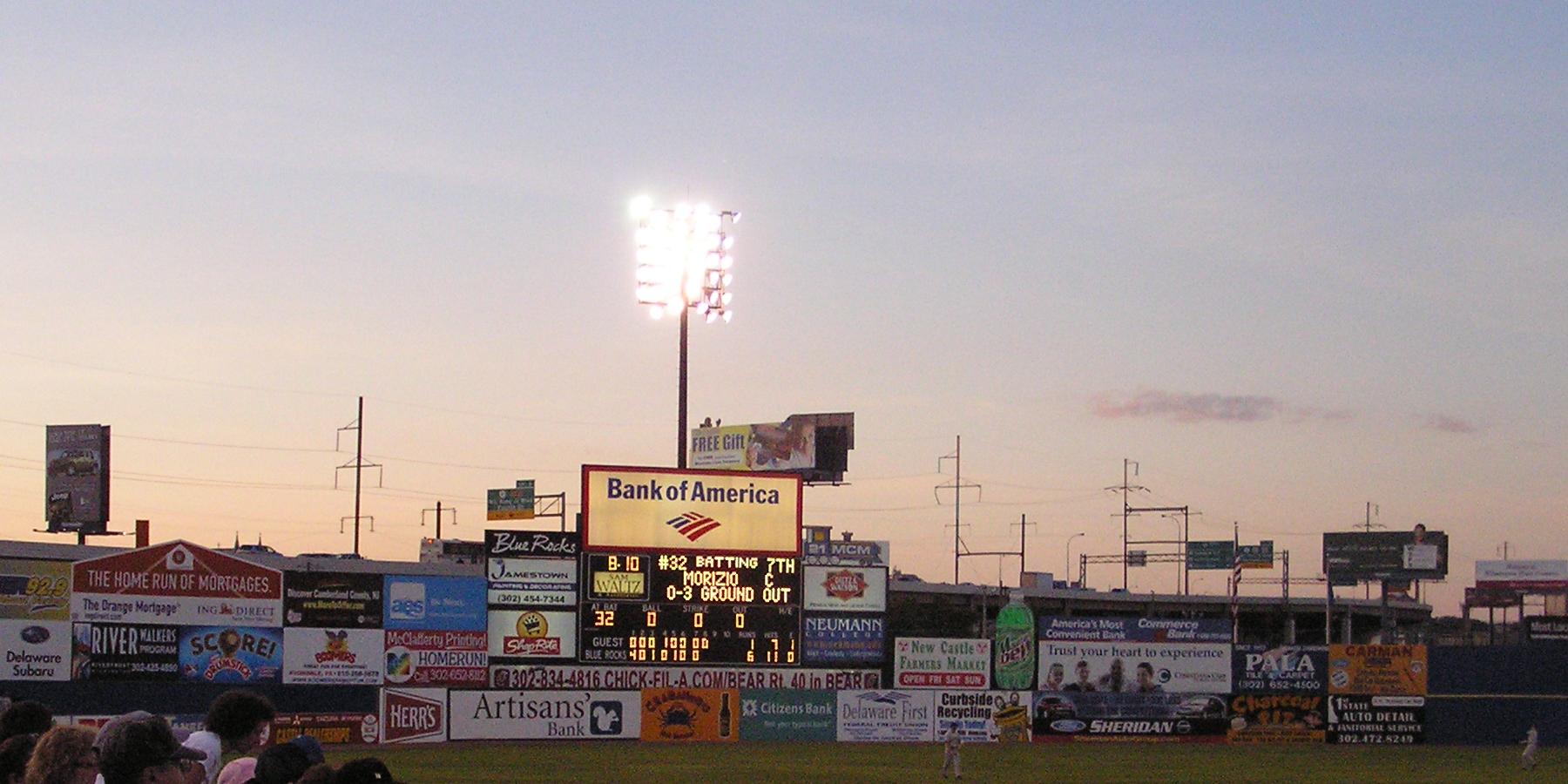 BUCCANEERS 000 103 040 8 9 1
BLUE ROCKS 100 000 000 1 8 2

TIME ::: 2:39
ATTENDANCE ::: 5,473
WEATHER ::: 88, SUNNY / HOT
SEND ME AN E-MAIL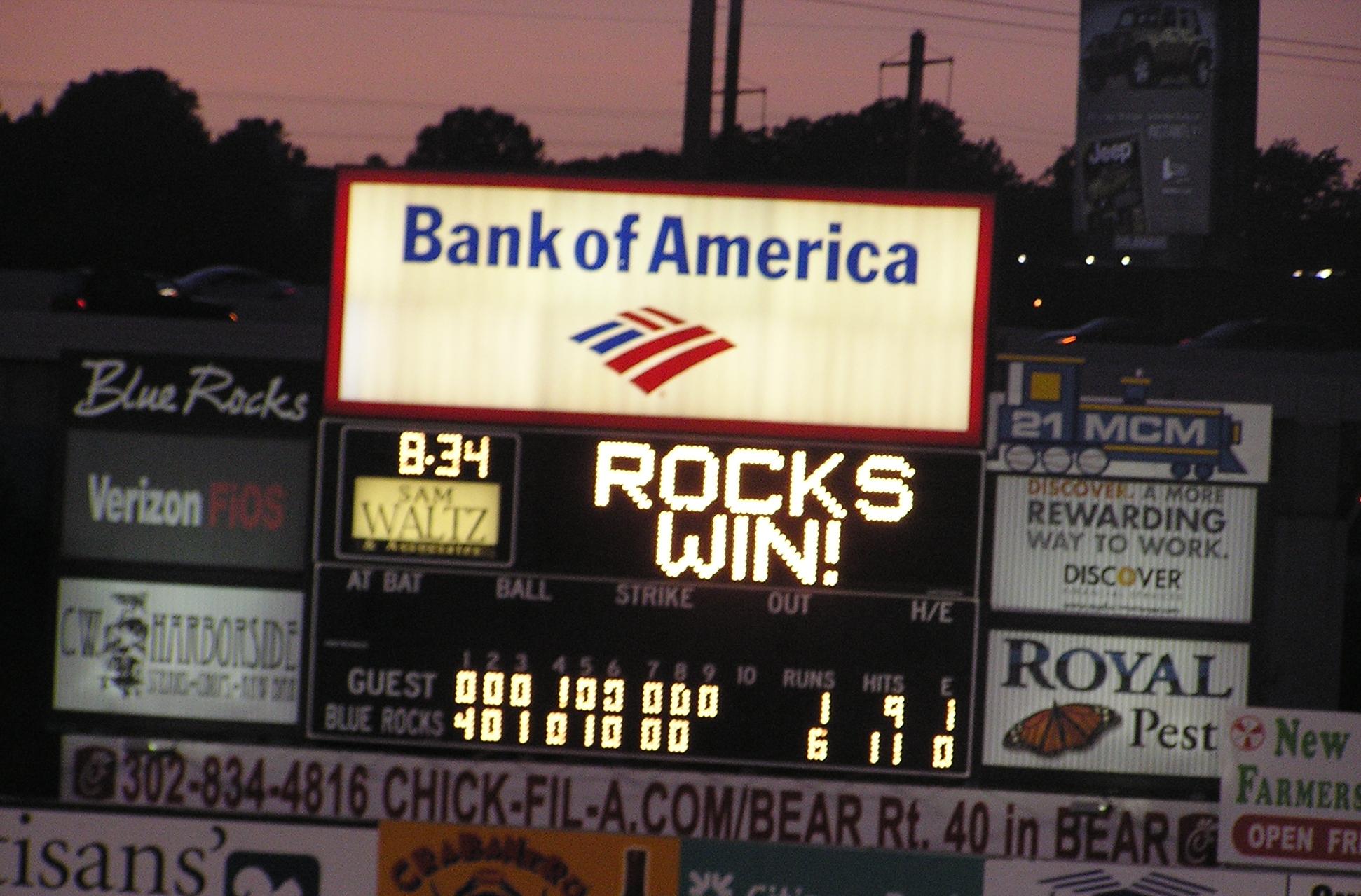 LINKS
The Official site of the Wilmington Blue Rocks
For a Great Hamburger in Wilmington - The Charcoal Pit
Wilmington weather from WEATHER.com
Site last updated


© 2000-2012 UNCLE BOB'S BALLPARKS
I AM IN NO WAY AFFILIATED WITH ANY OF THE TEAMS ON THIS PAGE ... THIS
PAGE IS MEANT FOR INFORMATION PURPOSES ONLY.